The Young Ambassadors' Club

Even little kids can make a big difference!
Who are our Young Ambassadors?
These children are our Young Ambassadors because they have chosen to raise money to help make our Hospital an even better place for sick children to get better. Now, more than ever, this support is so important!
We are grateful for their support, and are very proud to have these exceptional young people working so hard in their schools and neighborhoods to benefit The Montreal Children's Hospital.
How these generous kids raise over $300,000 each year?
In lieu of presents, they ask friends and family to donate in honour of their special occasion: birthdays, baptisms, bar mitzvahs, bat mitzvahs, graduations, etc.
They organize garage sales, bake sales or lemonade stands.
Some families also choose to organize bigger fundraising events!
Our young ambassadors are very creative with their fundraising ideas and have also taken their efforts online. The sky's the limit to the kinds for ideas they can come up with.
Your child can also become a Young Ambassador!
Meet some of our Young Ambassadors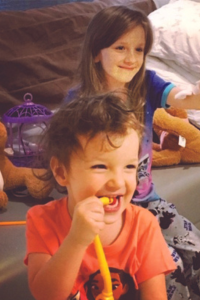 Isla + Mila
We sold our toys at an annual garage sale to raise money for The Children's. We wanted to help other kids get better soon too!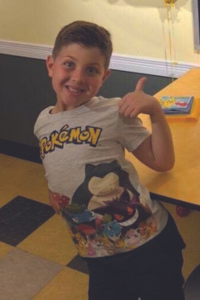 Daniel
For my 7th birthday, instead of gifts, I asked family and friends for donations to help kids at the Hospital so they could go home with their families and be happy too.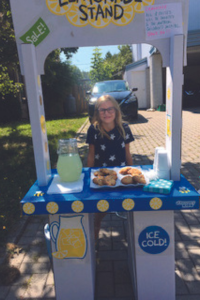 Cameron
Being a Young Ambassador has made me confident and taught me that kids can make a difference, no matter how small or young they are!
Donate:
Find a Participant or Team:
Participate: